Tea Leaves: a memoir of mothers and daughters by Janet Mason (Bella Books April 2012) is now available -- click here for more info
"There is something here for everyone who has ever loved someone else or plans to. I highly recommend "Tea Leaves" just because it is so real and so beautifully written."–Reviews by Amos Lassen
read Janet Mason's latest piece in The Huffington Post --Chick-fil-A: What Would Gandhi Do If He Were Gay?
Hitching To Nirvana, a novel of midife and adolescence by Janet Mason is now available on-line and from bookstores
Tea Leaves: a memoir of mothers and daughters (Bella Books April 2012) is now available -- click here for more info
Janet Mason's upcoming readings and appearances
Audio poetry! Click here to hear the readings/appearances read. Download the MP3 and listen later (3 MB)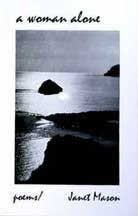 a woman alone
poems/Janet Mason
find out how to order...click here
(Cycladic Press $6 -- ISBN/ 1-882827-08-2)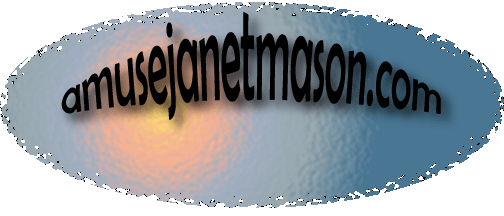 I wrote these poems while traveling alone through Greece--in Athens, Delphi and the islands of Crete and Lesvos. My two main inspirations were Sappho and Odyseus Elytis, their slim volumes tucked in my backpack.
a woman alone
stands outside
washed white houses:
she is cut
into cliff; the trellises
of her roses
bloom geraniums
that inhale
as she walks by;
a woman alone
is her own
scent unfolding.
a woman alone
hears the cooing of pigeons
and the flap of wings
folding air;
she hears Cathedral bells
answering one another;
and morning light
sputtering traffic
into existence; a
woman alone is a city
awakening.
she colors her own fields
wide open with purple
and yellow bowing
to a prism of green
swept away
in a stampede
of poppies
a woman alone is
wild and red.
Click here to read the first place award winning a woman alone poems from Philadelphia Poets 2009
Find out how to own a woman alone, click here.
click here to read commentary about Sappho in Lesbos, Greece
she is chiseled
from stone;
raising her arms
her breasts
become
small and high,
hungry
for their own kind;
a woman alone
inhabits
the sinew
of white marble
a woman alone lives
in the house
of the double ax;
she enters her own labyrinth
and comes out amazed;
she is the minotaur
the earth womb
turned to a monster;
she is her own silver thread
leading herself to the center
of the maze that is her,
a woman alone.