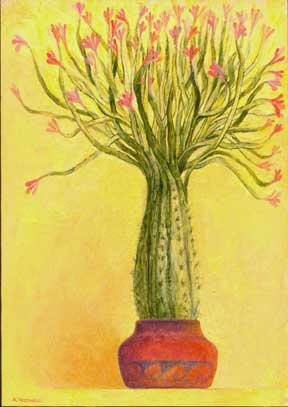 Fastidious Religiosity
for my mother
Fastidious religiosity unclasped
your hand's firm grip, fingers
clinging around my forearm
intensive care unit to evening
mass I went -- futile prayers for my
dying mother's recovery.
Why didn't I understand, we,
dying mother, powerless son,
were mass.

As I Raked And Swept
for my mother
The mystery is we suffer
without deliverance,
and love suffers what's real.
--W. S. Piero
Under shedding holly tree I raked,
along the neglected curb I swept --
slowly, imperceptibly
every unkind word, love rejected,
opportunity squandered, squeezed tight
my dry throat.
I remembered you doing chores --
thankless, taken for granted -- times
when you were especially silent;
unspoken unhappiness.
In a bed of sorrows you slept,
migraines, high blood pressure,
lastly, your enlarged heart
stopped beating --
death, I pray,
disclosed a happier place -- we
didn't know how to love you.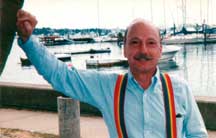 Al Tacconelli
Poet and artist, Al Tacconelli has read at Robin's Bookstore, The Free Library Of Philadelphia, and Hofstra University. Al's poems have appeared in The Endicott Review, and Mad Poets Review. His chapbooks are; Two Countries, One Heart, and The Laurenzi Poems. Included in the permanent collection of contemporary art at Passaic County Community College are several of Al's paintings and prints.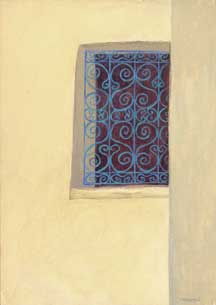 I Always Knew
I always knew my mother was a saint,
certainly when she told me of a hungry,
old homeless man who knocked at the kitchen door.
She invited him in to sit at the small blue
wooden table with its two blue wooden chairs;
gratefully he ate the sandwich she prepared.
My mother said he was a good man because
in his coat pocket he kept a rosary.